The way we see it, every acre of land that we manage has potential beyond its primary use. That's why Summit Materials is dedicated to conserving our land by promoting biodiversity through the development of wildlife habitat; and then, using this restored habitat as an educational tool to benefit our communities. In 2014, we began a partnership with the Wildlife Habitat Council (WHC) to advance these efforts in land and wildlife conservation. For 30 years, WHC has promoted and certified habitat conservation and management on corporate lands. The WHC Conservation Certification program was developed to be an accessible, credible, and change driving program through the application of strict requirements and a rigorous third-party evaluation. Since Summit Materials began its partnership with WHC, our conservation efforts and subsequent certified habitat programs have expanded to include thousands of managed acres. From planting pollinator gardens, to encouraging avian species, each of our Conservation Certification programs is composed of unique projects that are driven by the site's landscape, the team's objectives, and an understanding of high-value biodiversity areas.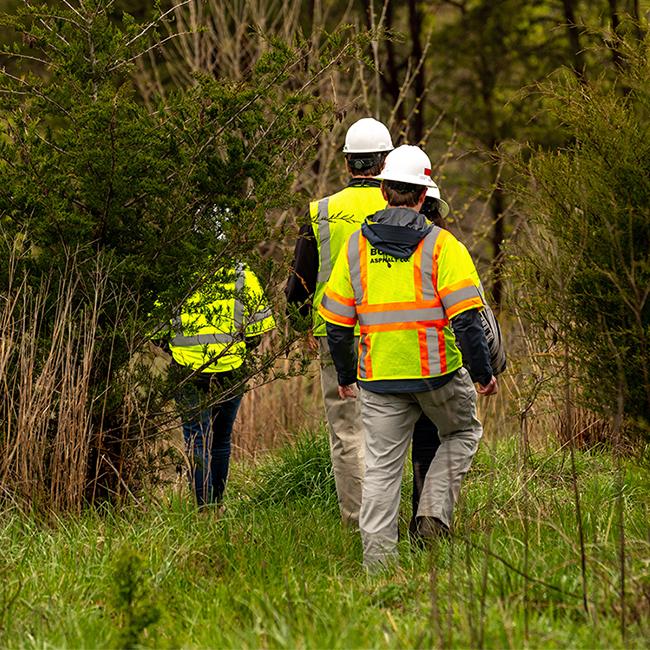 The partnership with WHC ensures that all projects have definitive goals, are managed for the best possible outcomes, and are built on the foundations of biodiversity enhancement, ecology, and employee-community engagement. We work with state biologists and agencies, local environmental organizations, and national organizations to gain input on effective, impactful projects to implement, what species to target, and how to best accomplish these tasks with our resources. All of our projects begin with our employees' boots on the ground and critical local partnerships.
50% of our operating companies have a program that is currently certified through the WHC Conservation Certification, and three of these programs have the silver designation. We have employees across our operating companies who dedicate time and energy to helping build these projects outside of their dedicated scope of work. Their commitment to these projects, the land, and their communities is valuable beyond measure.