The building materials industry has an environmental impact that extends well beyond quarry sites. From extraction machinery known as "yellow iron" to cement kilns and other production equipment to transportation vehicles, there are many parts of the aggregates, cement, concrete and asphalt paving value chain that generate carbon emissions.
As an industry, it's important for organizations to find ways to reduce those emissions to help build a more sustainable future. At Summit Materials, our goal is to reach net-zero carbon emissions by 2050, and we've launched a number of initiatives to help us achieve that target. From product innovations to new alternative fuels, here are some of the top ways we believe that building materials companies can reduce carbon emissions in cement and concrete production.
Portland Limestone Cement
Cement manufacturers have a tremendous opportunity to reduce carbon emissions through the use of Portland Limestone Cement (PLC). This modified formulation is a blended cement with a higher limestone content, which means the product performs the same as traditional portland cement, but with a 10% reduction in the product's carbon footprint, on average.
Concrete mixes designed with PLC are also compatible with supplementary cementitious materials (SCMs). So, when substituting PLC for ordinary portland cement, organizations can continue to use all the other materials used to make concrete for an even greater reduction in carbon emissions.
Use of alternative fuels
Converting cement processing plants to run on alternative fuels can be an effective strategy to reduce carbon emissions. Conversions are possible using existing technology available today, and plants can be designed to use a variety of fuel sources.
At Summit, our cement plant in Hannibal, Missouri, processes both liquid and solid hazardous waste as a fuel source. This provides an important service to customers, for which we charge, in addition to the benefit we receive from incinerating the material as a fuel source. Our facility in Davenport, Iowa, uses alternative fuels from surrounding industrial facilities, including items like off-spec seeds, used tires, used oil, byproducts from nearby manufacturing and materials that would otherwise be landfilled. On average, 39.8% of Summit's cement plants' energy came from alternative fuel in 2021, compared to an industry average of around 25%. As technology advances, organizations should make efforts to accept more diverse materials as fuel alternatives and increase the overall percentage of alternative fuels being used.
Fuel emissions technology in fleet vehicles
Building materials companies operate a lot of heavy machinery and transportation vehicles, which in turn burn a lot of fuel. So, having better insights into that total fuel usage and efficiency can be an important step toward reducing carbon emissions overall. Organizations may want to consider adding fuel consumption tracking systems to over-the-road vehicles. There are a number of third-party solutions available that can help companies better understand fuel consumption, emissions and active versus idle time. From there, leaders can identify opportunities for driver training or equipment upgrades to reduce carbon emissions across the entire fleet.
Summit is using telematics by Samsara to track both safety performance by fuel efficiency and emissions per vehicle. This will help us set targets for longer term reduction of emissions and ultimately cost through more efficient operations, lower maintenance costs and better safety performance.

Sustainable concrete
For building materials companies that produce concrete, there are new product innovations that can help reduce carbon emissions without compromising performance. For example, organizations may want to consider CarbonCure's sustainable concrete technology. CarbonCure injects a precise dosage of carbon dioxide (CO2) into concrete during mixing. The CO2 then undergoes a chemical reaction and converts into a mineral. This CO2 mineralization process improves the concrete's performance and compressive strength, enabling the reduction of cementitious content in mix designs, which in turn can help reduce the producer's carbon footprint. By experimenting with new technologies like CarbonCure, concrete production companies can potentially curb emissions without substantively changing products or making widespread changes to production processes.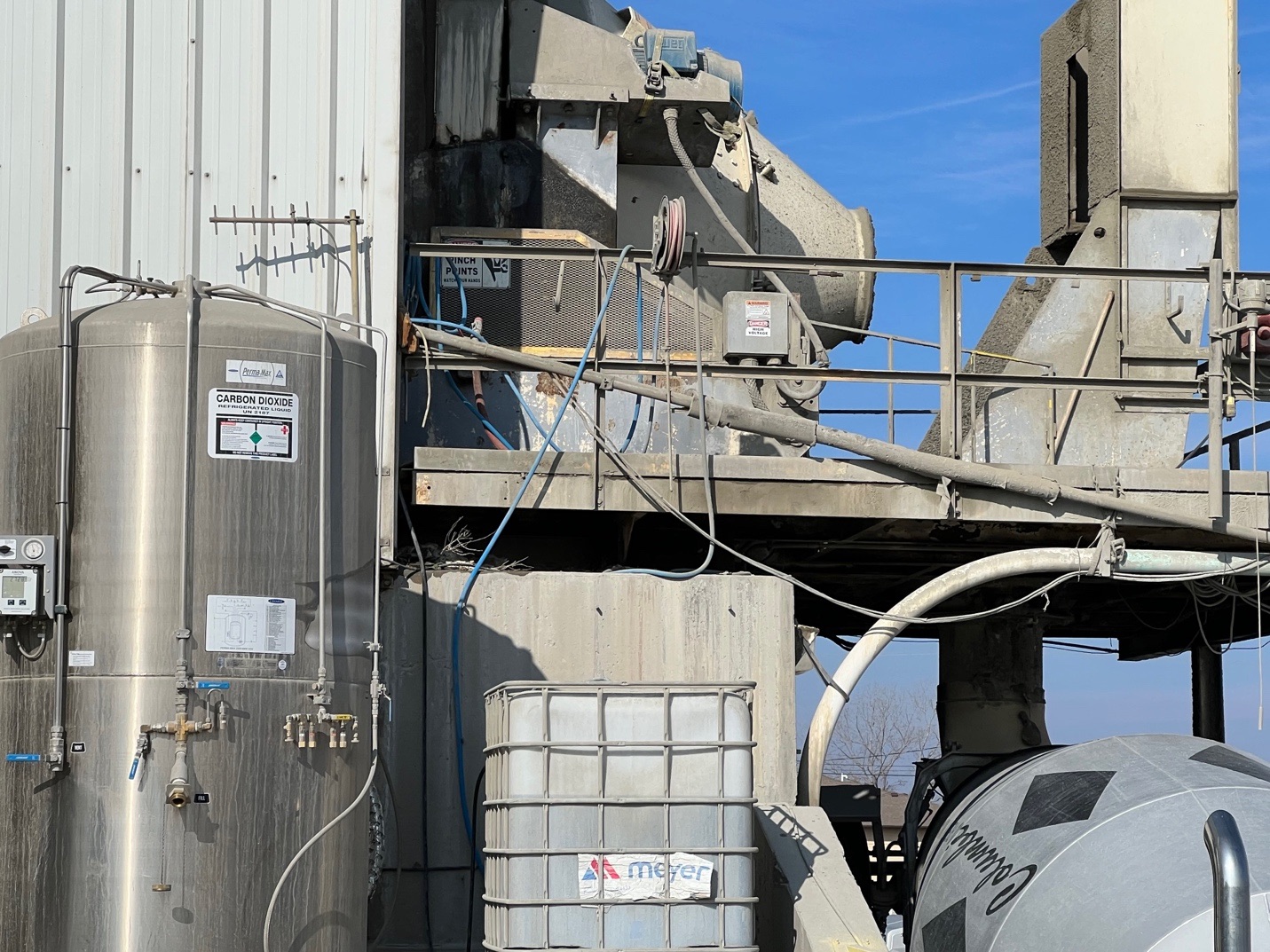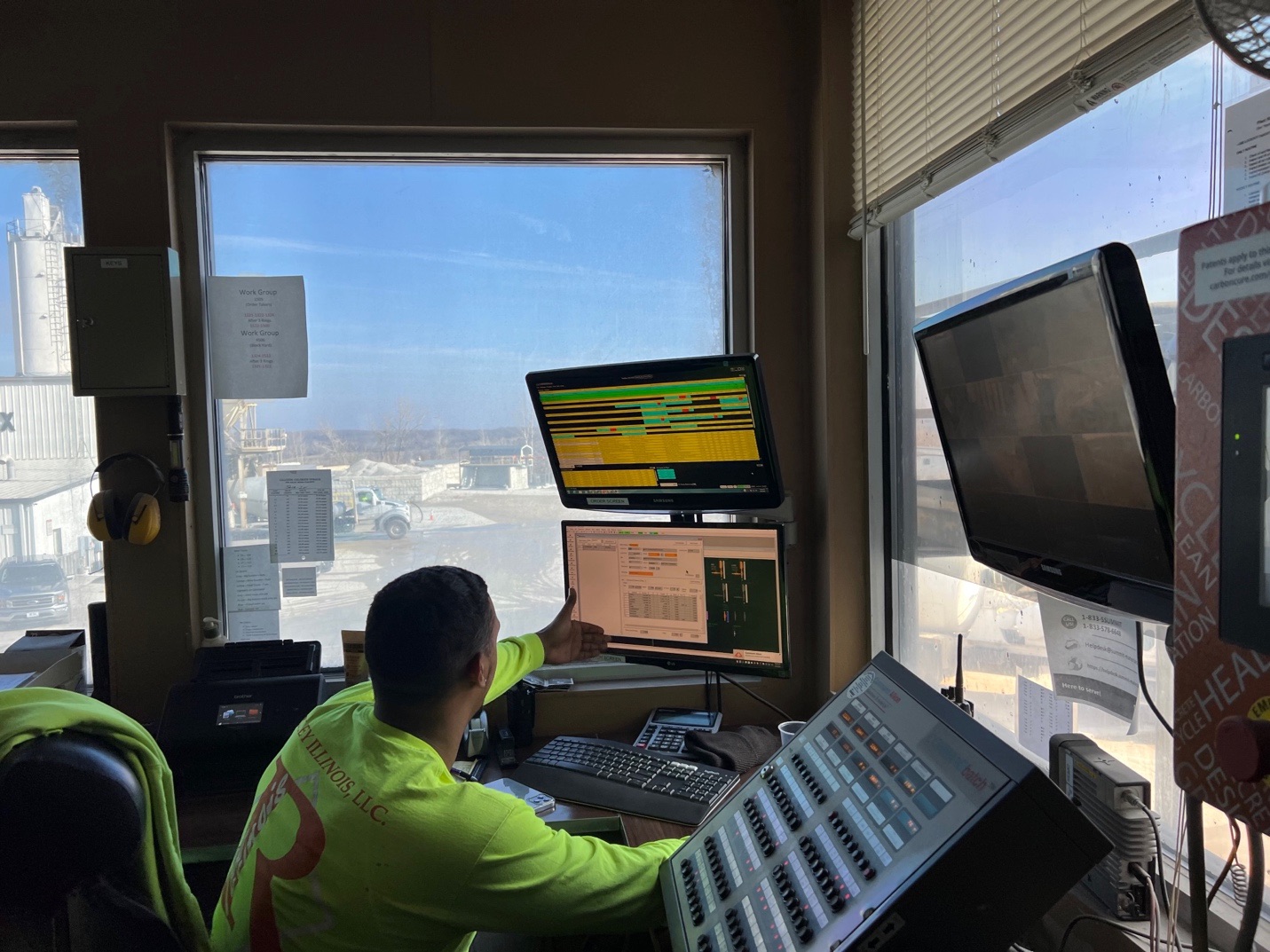 Carbon offsets
When it's not feasible to reduce carbon emissions through process or product innovations, carbon offsets present a potential path to reduce an organization's total carbon footprint. Carbon offsets can take any number of forms, including everything from financing the construction of a wind turbine to buying cleaner burning stoves for people in developing countries. While working toward more permanent decarbonization solutions should be the long-term goal, carbon offsets can be a valuable way for building materials companies to achieve corporate sustainability goals in the interim and make a meaningful, positive impact on the environment.
Generator to electric and line power conversions
Aggregates quarries tend to be far from the power grid. Therefore, diesel generator power is often used for extraction and transportation equipment. Generator to line power conversions at aggregates plants can accelerate the path to renewable energy. Through the routine capital equipment replacement cycle, building products companies should consider line power or electric machinery as an alternative to diesel powered, which can save on operating costs and maintenance in addition to reducing emissions.
Committed to corporate sustainability and environmental stewardship
There's no avoiding the fact that aggregates, cement, concrete and asphalt paving production has an impact on the environment. But that impact can be lessened with the right approach. Summit is committed to addressing carbon emissions in our operations. By leveraging existing technology to improve products and production processes while keeping an eye toward future innovations, producers can address carbon emissions and practice real environmental stewardship that benefits local communities and the planet.
To learn more about Summit's corporate sustainability program, download our 2021 ESG Report or contact us for more information.