Read Our Blog
GLOBAL IMPERATIVE. LOCAL IMPACT.
Sustainability is about more than just reducing carbon emissions or achieving renewable energy targets. It is an approach to business that shows respect for the resources — both environmental and human — that allow our company to thrive.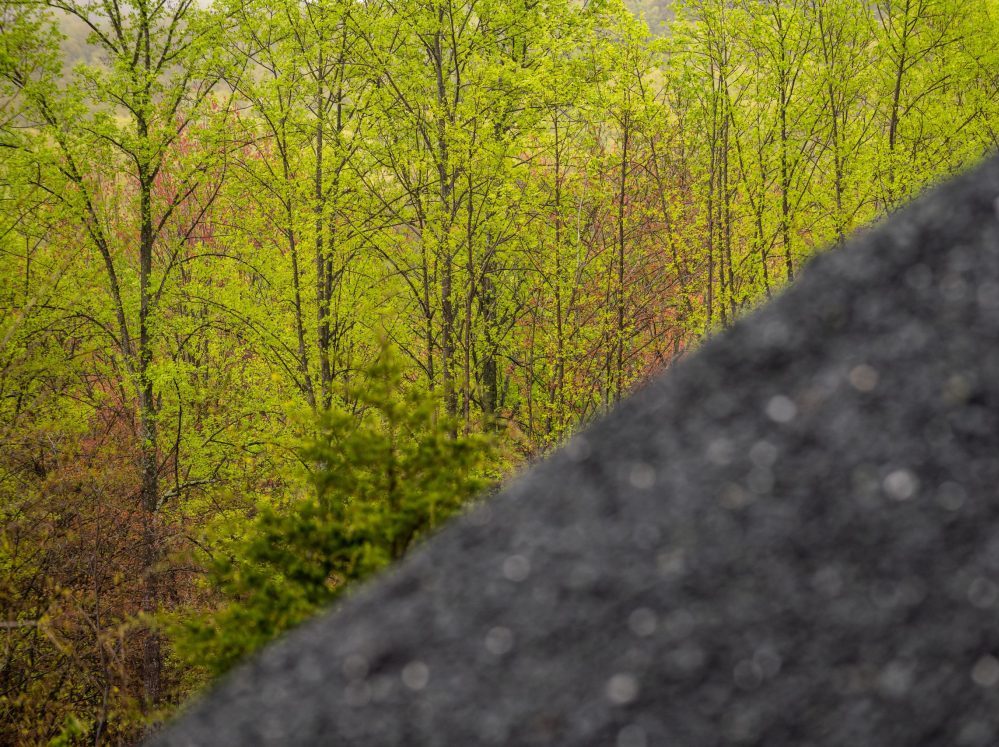 At Summit Materials, we are committed to responsible environmental stewardship and corporate sustainability programs that improve life in our local communities and beyond. Our sustainability program is as unique as our companies and every initiative we take on is guided by our stakeholders' priorities.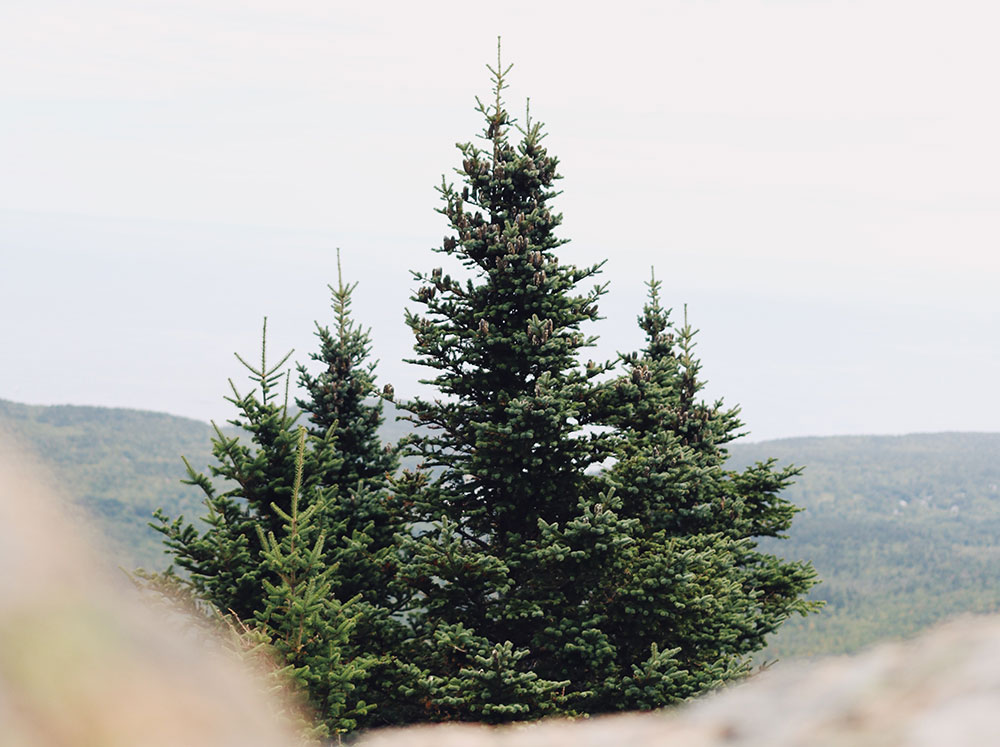 As an organization that spans across North America, we understand our responsibility to be a leader in sustainability and the impact we can have in moving our industry toward a more sustainable future. That's why we have set ambitious sustainability goals and work tirelessly every day to achieve those aims.
By focusing on our values and integrating corporate sustainability into everything we do, we are building a more sustainable Summit Materials that will thrive for generations to come. Check out our blog to read more about our ongoing efforts.
PILLARS OF SOCIAL RESPONSIBILITY
To ensure we live our values at every level of our organization, we developed three North Star Pillars that collectively guide our sustainability programs and ESG efforts.
ESG REPORTS
We believe transparency and sustainability go hand in hand. Download our 2022 ESG Report and DE&I Report to learn more about the strides we're making toward our sustainability goals. Or, follow our ESG Stories Blog to learn more.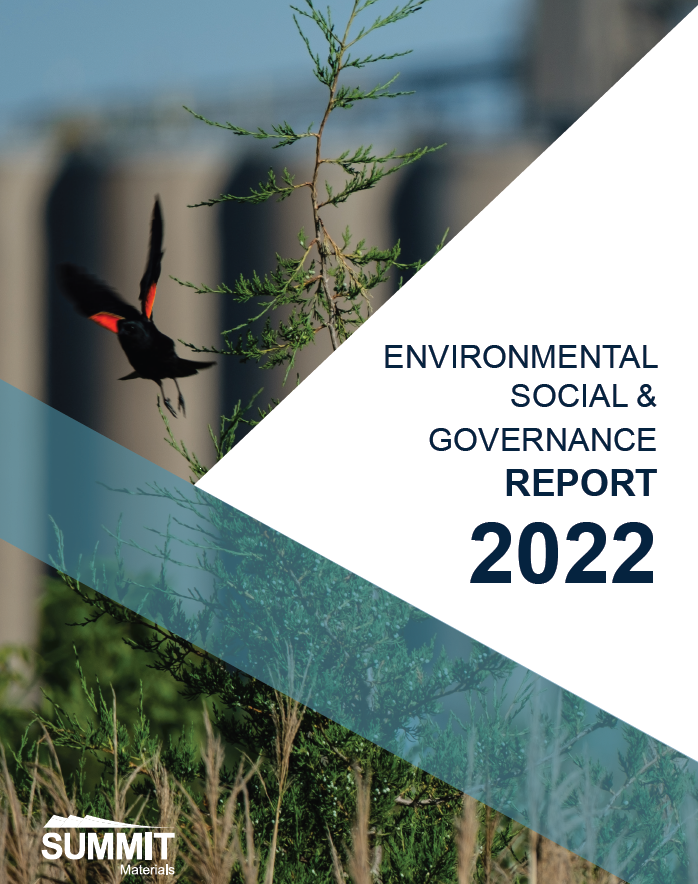 2022 ESG REPORT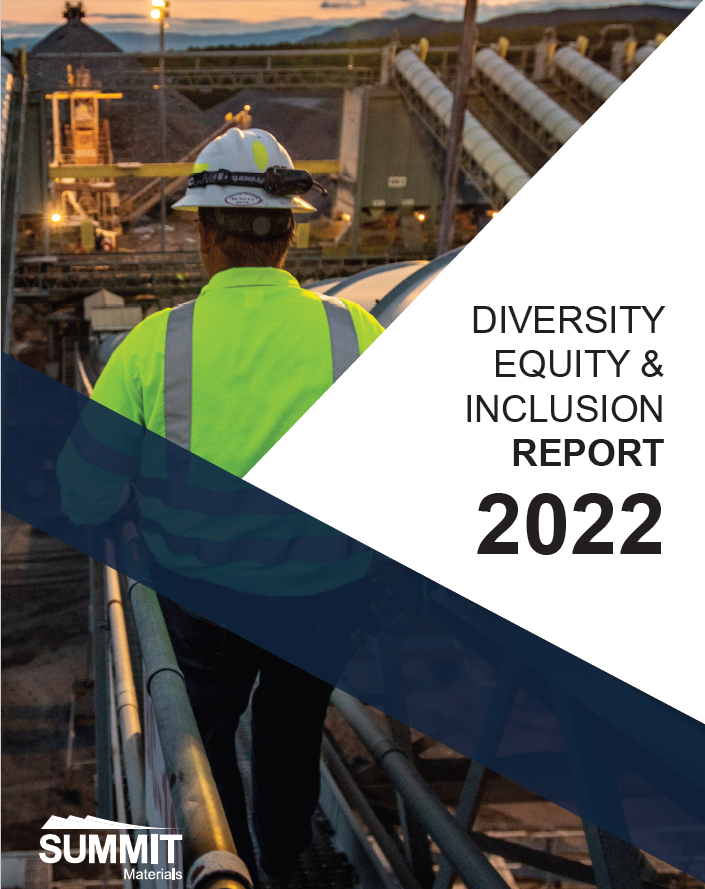 2022 DE&I REPORT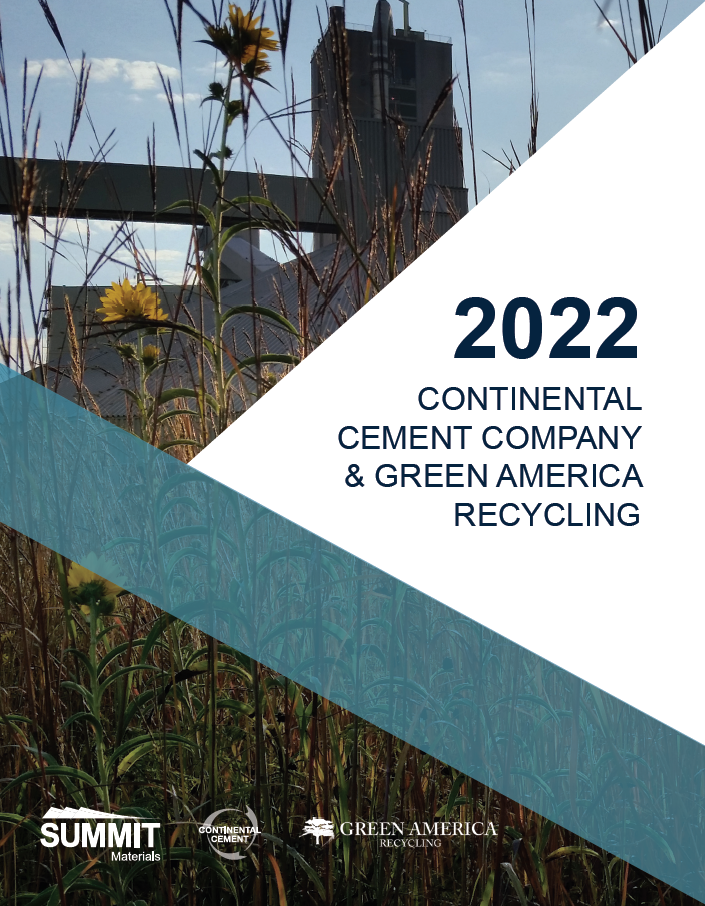 SPECIAL CEMENT & GREEN AMERICA RECYCLING REPORT
ADDITIONAL ESG REPORTS
We invite investors and other interested parties to learn more about oursustainability policies and governance initiatives.
CAUTIONARY NOTE REGARDING FORWARD-LOOKING STATEMENTS & OTHER GENERAL DISCLOSURES
Information contained in this website, which are not statements of historical facts, and the documents incorporated by reference herein, may be "forward looking statements." Such forward-looking statements are identified by words such as "will," "seek," "should," "expects," "anticipates," "believes," "plans," "intends" and similar expressions and such statements involve risks, uncertainties, assumptions and other factors that could cause actual results, performance, prospects and opportunities to differ materially from those expressed or implied by such forward-looking statements. Although Summit Materials, Inc. ("Summit," or "Company") believes that the assumptions inherent in these forward-looking statements are reasonable, the reader should not place undue reliance on these statements. Forward looking information is prepared as of January 1, 2022. Important factors could affect our results and could cause results to differ materially from those expressed in our forward-looking statements, including but not limited to factors impacting the Company's inability to achieve its environmental, social and governance (ESG) targets within the projected timelines or in the projected manner, the inability to achieve its Diversity, Equity and Inclusion initiatives and targets within the projected timelines or in the projected manner, the inability to reduce turnover at the desired levels and within the desired timelines, the inability to achieve targeted employee engagement levels within desired timelines, the lack of economically viable market-based CO2 e offsets and credits, the performance of our environmental management system, the performance of existing technology related to CO2 e emission reductions, the development of future technologies related to CO2 e emissions, the continued evolution and development of ESG methodologies, frameworks and standards, market adoption of products with less environmental impact, including without limitation, portland limestone cement and the factors discussed in the section entitled "Risk Factors" in Summit's Annual Report on Form 10-K for the fiscal year ended January 1, 2022 as filed with the Securities and Exchange Commission, as such may be updated by our subsequent filings. Summit disclaims any intention or obligation to update or revise any forward-looking statements whether as a result of new information, future events or otherwise, except to the extent required by applicable laws. This report contains some figures that have been approximated or rounded. This report and data within have not been reviewed by a third party and contains non-GAAP information. Various environmental, social and governance (ESG) metrics understand the concept of materiality differently and we do not attempt to reconcile these different understandings. The information that we disclose in this report cross reference certain frameworks, when applicable. However, we also disclose information not mentioned by such frameworks that we believe relevant to our sustainability initiatives. Over time, we will continue to seek to achieve more alignment with leading frameworks, even as such frameworks continue to evolve. Inclusion of information in this report should not be construed as a characterization of materiality or financial impact of such information.